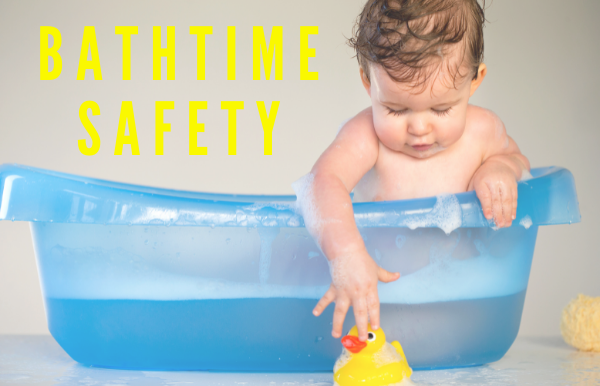 Water, slippery baby, and more, oh my! Check out these safety tips to keep your little ones safe during bathtime.
Children can drown in as little as one inch of water. Please do not leave your child alone in the bathtub. Also, a baby should never be left in the care of an older sibling during a bath. 
Gather all necessary bath supplies such as towels before you begin to add water to the tub. Ensure supplies are within your reach for bathing.
Fill the tub only as much as required for bathing your infant.
Prevent falls in the bathtub or shower with non-skid bathmats (full-length styles for maximum coverage are best).
Install a soft tub spout cover to protect your child's head from bumps.
Ensure appliances are not plugged in — hairdryers, curling irons, and electric razors.

Store cleaners, medicines, toiletries, mouthwash, razors, and other dangers up and away in a locked cabinet or closet, not under the bathroom sink.

If a bath seat is used, it is designed to only provide a helping hand for children who can sit upright. A bath seat will not prevent an infant from drowning. Parents should carefully review the manufacturer's instructions and warnings.
Help prevent hot water scald burns by lowering the setting on your hot water heater thermostats to 120 degrees Fahrenheit (49 degrees Celsius).
Check the water temperature before placing your baby in the bath tub.
Empty the water in your bathtub completely before you leave the room when bathtime is finished.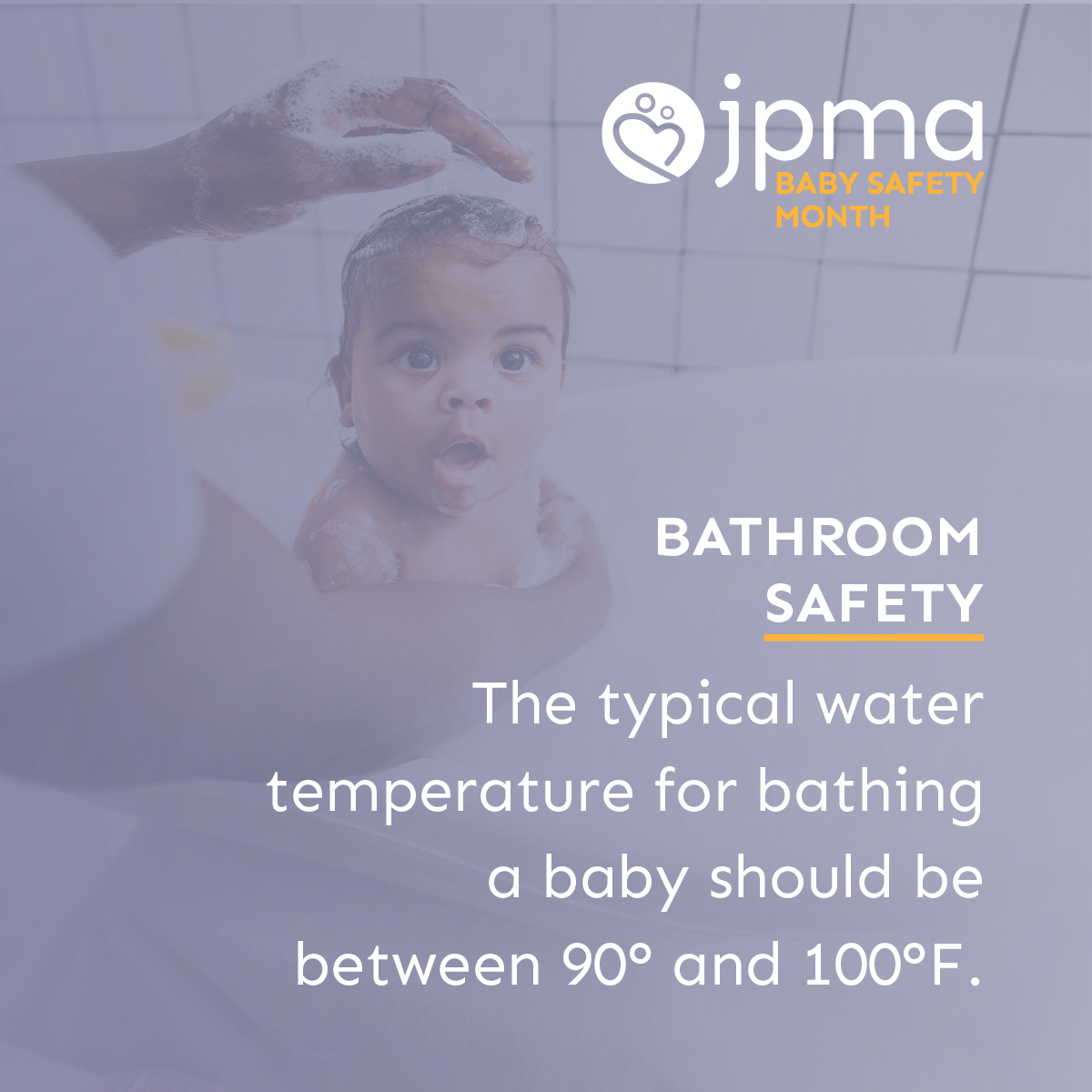 Proud partner of JPMA for Baby Safety Month.