Safety tips shared by Rob Carter, PrepareFirst, Atlanta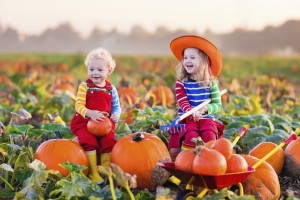 Take a few minutes to review these tips to help keep your family safe during the fall and upcoming holiday season.
COOK ON THE BACK BURNERS and keep pot handles turned away from the front of the stove. Also, don't let appliance cords hang over the side of counters where a child can grab hold of them. With busy holiday cooking, keep children out of the kitchen and consider the use of baby gates.
KEEP HOT FOOD AND DRINKS AT A SAFE DISTANCE from children who may try to touch them if they are too close to the perimeter of a table or counter. Avoid the use of table cloths.
STORE CANDY SAFELY away from babies and toddlers since treats could be choking hazards.
USE BATTERY OPERATED LIGHTS VS. CANDLES inside pumpkins, on mantles, and around the house to avoid fire and burn injuries. Be particularly careful of "button" batteries or magnets that might be used in these products and can cause serious injuries if swallowed (select models that are secured with screws).
CHECK FOR SMALL PARTS that are part of toys or decorations. If it fits in an empty toilet paper roll, consider it a choking hazard for young children.
KEEP FIREPLACE AREAS CLEAR of any papers and other flammable decorations that could be ignited by a spark. Use hearth gates to block access to fireplaces.
STORE MATCHES AND LIGHTERS SAFELY out of the reach of little fingers.
CHECK DECORATIVE LIGHTS FOR DAMAGE and do not use any lights or light strings that have damaged bulbs, wires, sockets, or which are obviously not functioning properly.
ONLY USE INDOOR-RATED LIGHTS INDOORS AND OUTDOOR-RATED LIGHTS OUTDOORS to reduce fire risk.
DON'T LET CHILDREN TOUCH ANY ELECTRICAL COMPONENTS, particularly if they are at an age where they might be inclined to put their mouths on the object.
TURN OFF ALL HOLIDAY LIGHTS when going to bed or leaving the house to avoid fire risk.
AVOID PLACING BREAKABLE OR HOLIDAY DECORATIONS where a child can reach them and become injured. Protect children from sharp surfaces or choking hazards (e.g. use gates).
REMOVE STRINGS AND RIBBONS from any object that a child can access to reduce choking and/or strangulation risks.
Home Safety
TEST YOUR FIRE SAFETY EQUIPMENT to ensure it is all in good working order. Test smoke detectors, carbon monoxide detectors, fire extinguishers, and fire ladders. Did you change the batteries when you changed your clocks this fall?
REVIEW YOUR FAMILY FIRE ESCAPE PLAN to make sure everyone remembers what to do if there is a fire emergency. Practice it!
ENFORCE USE OF A PROPERLY FITTED HELMET at all times to protect against brain injury when using any bicycle, scooter, skateboard, or rollerblades/skates.